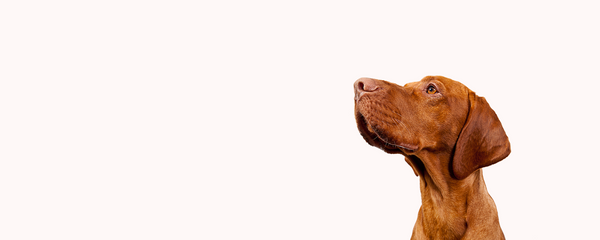 Frequently Asked Questions
If you don't see your question answered here, don't hesitate to reach out. Info@wagtantrum.com
What are the ingredients in Wag Tantrum?

We currently have three flavors - beef, chicken and beef quinoa. You can see the full list of ingredients and nutrition facts here. Click here
Is Wag Tantrum raw food?

No, In addition to inadequately meeting a dog's nutritional needs, a raw meat-based diet can actually put their health and your own in danger.

Even if a dog may not become sick after eating raw meat, the raw meat they consume often harbors harmful bacteria.

Harmful bacteria isn't the only danger. While bacteria can cause infection, the bones that raw meat is often served with can also pose a threat. Some types of bones can cause fractures to teeth, and worse, can tear or block the esophagus and tissues of the digestive system.
Can I modify or skip a week?

Yes, we understand each pup is different and want to make your subscription work best for your lifestyle. To modify your subscription, you can go online to your account any time. You will also receive an email three days before shipping that you can use to modify your order as well.
What is the best way to serve Wag Tantrum?

Wag Tantrum is best served at room temperature or with a little warm water, bone, chicken, or beef broth. You can also easily warm it up in the microwave.
What is the best way to store Wag Tantrum?

Wag Tantrum can be stored in a freezer for up to 12 months, and can be stored in a refrigerator for up to 10 days.
How long will my Wag Tantrum last in the freezer? In the refrigerator?

Wag Tantrum will last up to 12 months in freezer, and up to 10 days in refrigerator.
Does wet, organic pet food stay fresh during shipping?

Yes, Wag Tantrum is shipped frozen directly to your door in a refrigerated cooler with dry ice packs.
How do you keep the food fresh in transit?

Wag Tantrum is carefully packed in a specialty cooler with dry ice packs in order to stay frozen during shipping. If your food arrives cold or cool it is good to eat. 
Where does Wag Tantrum Ship?

We currently ship anywhere in the United States.
What are the shipping costs and how are they calculated?

Shipping costs are calculated based on the weight of the food in your order.
What do I get in the box?

Each order of Wag Tantrum is packaged in 16 ounce containers. Your containers will be shipped packed in a specialty cooler with dry ice packs.
Who delivers my package?

We partner with UPS and FedEx to ship your products safe and sound straight to your door.
What time should I expect my package or tracking?

Once your order is placed on wagtantrum.com, you will receive a confirmation email. A second confirmation email will be sent once your package has shipped. This email will include a tracking number. All orders and deliveries are shipped on Monday.  Your order must be placed before 8:00am central standard time in order for it to ship on Monday.  All orders received after 8:00 am central will ship the following Monday.  Orders that qualify for local delivery will be delivered only on Mondays.
Will food go bad if I am not home to receive my package?

Our product is packed securely in a cooler and will stay frozen for up to 10 hours at your front door if you are not home when it is delivered.
Is the packaging recyclable?

Yes! We want to help do our part to help protect the environment, and ask that you please recycle your Wag Tantrum containers.
What is your refund policy?

We want you and your dog to be completely happy! We will issue a full refund on all full priced food. Starter packs, discounted product and gift cards are not available for refunds
How can I change my order?

If you would like to adjust your order, you can contact Wag Tantrum at any time to modify the contents of your order or the shipment schedule. Call 713.205.5989‬ or email sales@wagtantrum.com.
How do I cancel my subscription?

If you would like to cancel your subscription, you can access your subscriptions preferences in your account on Wag Tantrum. You can also email barbara@wagtantrum.com for support.